Online Agriculture Auctioning System in Asp.Net- Web Auction in Asp.Net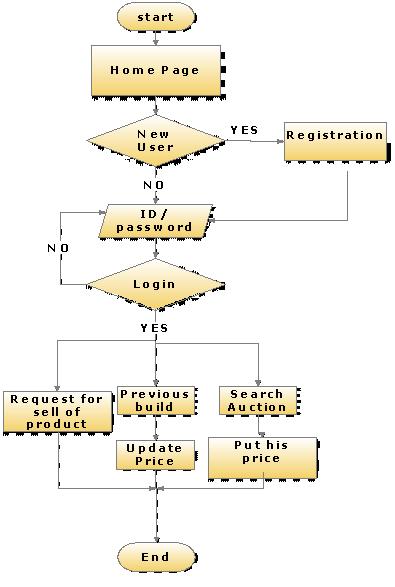 "Agriculture Auction For APMC " is an online auction web site provide the auction to the finger tips of aspiring bidders there by opening up the doors of the "OPEN Auction House' to a wider cross section of Farmers and Agriculturalist. This site also acts as an open forum where buyers and sellers can come together and exchange their products. The site makes sure that the sellers get a fair deal and buyers get good Agri-products.
We Provide
Download Online Auctioning System for Agriculture Product ASP.Net project abstract, Project Report, project documentation, project source code, database File, project ppt.
Interface
We based user inteface with ease of use Developed in ASP.NET.
Preferred Technologies
Asp.Net,MS SQL,C#.Net,HTML,JavaScript
Online Agriculture Auctioning System Project
Download