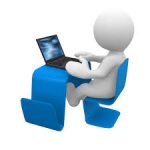 Free download online Exam Project in Php
Online Exam or Aptitude test project developed in php with my sql database. this project student give the exam based on different subjects,and also see it' result of exam.
Introduction:-
Online Examination system in this project student can give test and get result score card. here online exam Free download of Live Project in PHP , MySql,Free Download Project In Php Complete Source Code for final year college student, project submission of BE, BCA, MCA. Synopsis, Flow Chart, DFD, Requirement, Documentation. Academic and Live Project for your final year students are available for free download here.
Module Description:
The system after careful analysis has been identified to be presented with the following modules:
 Administrators /Managers
Users/Students
Features:
The various features provided by the system are
Admin can add different Exam categories.
Admin also add Questions and answers of exam.
Users/Students can give online exam.
Users/Students can also get a result card after giving online exam.
Secure
Easy to use
Langueges /Technologies:
Php,MySql,Java Script,Html,Dreamweaver.
Download "Online Exam" php project source code & my sql database :