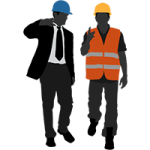 Project Abstract:
In this present construction era Concrete is probably the most extensively used construction material
in the world. It is only next to the water in terms of per-capita consumption. However, environmental
sustainability is at stake both in terms of damage caused by the extraction of raw material and CO2
emission during cement manufacture. This brought pressure on researchers for the reduction of
cement consumption by partial replacement of cement by supplementary materials. These materials
may be naturally occurring, industrial wastes, or by-products that are less energy-intensive. These
materials (called pozzolanas) when combined with calcium hydroxide, exhibits cementitious
properties. The most commonly used materials are fly ash, silica fume, metakaolin, ground granulated
blast furnace slag (GGBS). This needs to examine the admixture's performance when blended with
concrete so as to ensure a reduced life cycle cost. The present paper focuses on investigating
characteristics of M25 grade concrete with partial replacement of cement with ground granulated
blast furnace slag (GGBS) by replacing cement via 30%, 40%, 50%. The cubes, cylinders are tested
for compressive strength, tensile strength, flexural strength were conducted
Introduction
Construction also plays a very important role within this new agenda, not only because of
its economic and social contribution, but also because of its impact on the quality of life, comfort
and safety.
With the demand for construction soaring high, there is immense pressure on natural
resources. Also, a considerable amount of waste is being generated, with no intentions of using it for
other applications. Various construction techniques too are harming the environment and also
hampering the economy. Where rules for reusing and recycling have been set down by the
government, new materials and techniques are coming into being, that will aid sustainable
development. Ground Granulated Blast Furnace Slag (GGBS or GGBFS) is one such material,
which when combined with cement, offers myriad advantages over conventional building materials.
Meeting the world's growing needs is a challenge for the construction industry, while also
limiting the impact of its burdens by drastic improvement of its activities. Due to exponential growth
in urbanization and industrialization, byproducts from industries are becoming an increasing
concern for recycling and waste management. GGBS is a by-product of the blast furnaces of the iron
and steel industries. It is very useful in the design and development of high-quality cement
paste/mortar and concrete. GGBS is considered as a green building material for sustainable
construction. By replacing OPC with GGBS, carbon monoxide emissions are highly reduced and it
also helps in conserving 2 non-renewable resources of limestone. The use of GGBS in concrete is
also recognized by LEED (Leadership in Energy and Environmental Design).
So far in the literatures most of the work has done in the M30, M40 grade of concrete and
very few has covered in the M25 grade of concrete using GGBS. Hence it is worth experimenting
to replace the GGBS in M25 grade of concrete and to find its optimum replacement level. The
primary aim of this probe is to examine the mechanical behavior of concrete in the presence of
GGBS, compared with conventional concrete. The compressive strength, split tensile strength,
the flexural strength of the concrete with GGBS were tested and analyzed in this study.