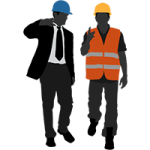 Free download Foundation Of Bridge On Black cotton Soil Civil Engineering Projects ,Reports, Abstract, Document,PPT Paper Presentations for Final Semester Civil Engineering Students.
Type of soil :
Black cotton soil
Nature of Black cotton Soil :
BC soils absorb water heavily, swell, become soft, loose strength, easily and has at tendency to heave during wet condition.
BC soils shrink in volume and develop cracks during summer. They are by extreme hardness and cracks when dry.
Soils are called highly expansive when free swell index exceeds 50 undergo volumetric changes leading to pavement distortion, cracking unevenness due to seasonal wetting and drying.
BC soils produce a CBR value of 2 to 5% if compacted efficiently.
Foundation : 
The foundation is the main part of any construction. The stability or the strength of the structure depend on foundation.
There are different types of foundations for the different types of soils. Types of foundations used are as under.
Pile foundation
deep foundation
mat foundation
caisson foundation
shallow foundation
Following are the advantages of composite bridges.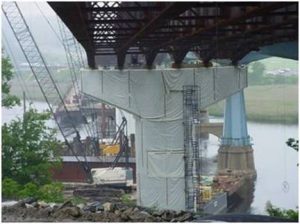 It leads to reduction in deflection and vibrations.
It leads to speed in construction.
It proves to be economical.
It results in better quality control.
The cost of form work is reduced.
The cost of foundations for abutments is reduced.
The cost of transportation is minimized.
The overall depth of beam for a composite construction is reduced and it leads to savings in lengths of approaches.
Probable Mistakes in checking of load bearing capacity of soil:
The design of foundation is depended on load bearing capacity of particular types of soils. If engineer created any mistakes to find out load bearing capacity of soil then automatically wrong foundation design is created. Because of that mistake foundation gone a failure…….
Soil of this site is black cotton soil and load bearing capacity of black cotton soil is less. That's why open foundation is used here.
Possibility of Cracks in foundation :
It is possible that some cracks may develop in the foundation of this structure. That cracks may occur by using low quality of concrete or because of not removing the air voids during the placing and consolidating of concrete work.
It may also occur because of not using the vibrator during consolidation of concrete. As the vibrator removes the air voids from the foundation.
The cracks are also occur if curing is not carried out in proper way and in proper time.
Foundation Design Process :
Scope & Field Reconnaissance
Field Explorations & Field Testing
Laboratory Testing
Foundation Design
Foundation Reports
Specifications
Construction Support
Download Foundation Of Bridge On Black cotton Soil Civil Engineering Project Report and PPT here