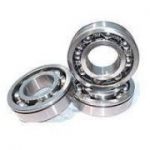 Free download 3D Modeling and Virtual Manufacturing of a Machine Component using CATIA V5 and MASTERCAM Mechanical Engineering Project
3D Modeling and Virtual Manufacturing of a Machine Component using CATIA V5 and MASTERCAM
Abstract
The primary goal of engineering is to transform ideas into products that are economical and reliable. The process of designing and manufacturing of a product often involves a sizable investment and draws on various disciplines and resources. Engineering is an important key to product design. Product design determines the functions, appearance, cost of production and the ability to plan and control the manufacturing processes. It is known that 80% of the resources and cost required to produce a part are spent at its designing stage.
Engineering design has been influenced heavily by the CAD technology and tools available to designers. Similarly, manufacturing has undergone major changes with the introduction of Numerically Controlled (NC) and Computer Numerically Controlled (CNC) machine tools. These machines have replaced conventional machines, thus offering increased flexibility, superior accuracy, and shorter production cycles.
Historically, CAD/ CAM integration began with the development of NC technology. NC machine tools have been improving steadily in both areas of hardware control and software developments. NC part programming and interactive computer graphics have contributed heavily to these developments.
The present work is aimed at developing a 3D Cad model of a Machine component (Gear Box Cover Plate) and developing NC part program by virtual machining. Then, proper "Header – Footer" changes are made, which are mandatory for real time machining.
The software's used here are CATIA V5R17 and MASTERCAM 9.0. The component is first modeled in CATIA and the converted into appropriate Data Exchange Format, and then exported into MASTERCAM, where it is virtually machined and whose NC part program is developed. The various methods of transforming the program to the machine are also discussed.
Download 3D Modeling and Virtual Manufacturing of a Machine Component using CATIA V5 and MASTERCAM Mechanical Engineering Project
password:enggroom