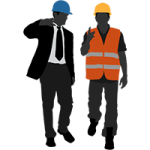 Project Title:-Self Compacting Concrete-Civil Engineering
Project Abstract:
⦁ Self compacting concrete (SCC)
⦁ Why self compacting concrete required
⦁ Material of SCC
⦁ Characteristics of SCC
⦁ Workability Requirement for the fresh SCC
⦁ Mix Design & Initial Mix composition
⦁ Workability Property Test
⦁ Case Study-1 Delhi Metro Project
⦁ How Economical in SCC ?
⦁ Benefits & Limitations of SCC
⦁ Concluding Remarks
⦁ SCC was developed first in Japan in the late 1986s by Prof. Okka Mura at Ouchi University and in 1989s prototype was developed Prof. Ozwal at the University of Tokyo.
⦁ Self-compacting concrete is considered a concrete that can be placed and compacted under its own weight without any vibration effort, assuring complete filling of formworks even when access is hindered by narrow gaps between reinforcement bars.
⦁ The composition of SCC is fly ash, glass filler, limestone powder, silica fume, etc. with some superplasticizer is mixed.
⦁ The problem of the durability of concrete structures has been a major
problem.
⦁ Over vibration can easily cause segregation.
⦁ The requirement of skilled worker for compaction in conventional concrete
that is eliminated in SCC.
⦁ Difficulties to use mechanical compaction for fresh concrete.
⦁ Underwater concreting
⦁ Cast in-situ pile foundation
⦁ Columns with congested reinforcement
⦁ Cement : ⦁ Ordinary Portland Cement 43 or 53 grades [EN 197-1]
⦁ Fine Aggregates : ⦁ Particles bigger than 125 micron and smaller than 4.75 mm.
⦁ Course Aggregates : ⦁ The maximum size of aggregate is generally limited to 20 mm
⦁ Aggregate of size 10 – 20 mm is desirable for structures having congested reinforcement.
⦁ Water : ⦁ Ordinary portable water of normally pH 7 is used for mixing
and curing the concrete specimen.
⦁ Admixtures : ⦁ Mineral Admixtures
⦁ Chemical Admixtures
⦁ Mineral Admixtures
Pozzolanic + Ca(OH)2 + Water = C – S – H (Gel)
⦁ Fly Ash:- Improve the quality and durability of SCC
⦁ Ground Granulated Blast Furnace Slag (GGBS):- ⦁ a by-product from the blast-furnaces used to make iron.
⦁ Cementatious and pozzolanic material.
⦁ improve rheological properties.
⦁ Silica Fume:- Improve mechanical properties of SCC.
⦁ Stone Powder:- Crushed limestone, dolomite or granite maybe
added to increase the powder content.
⦁ Fibers:- Fibres may be used to enhance the properties of SCC in same way as for normal concrete.
i.e. Steel Fiber, Polymer Fiber.